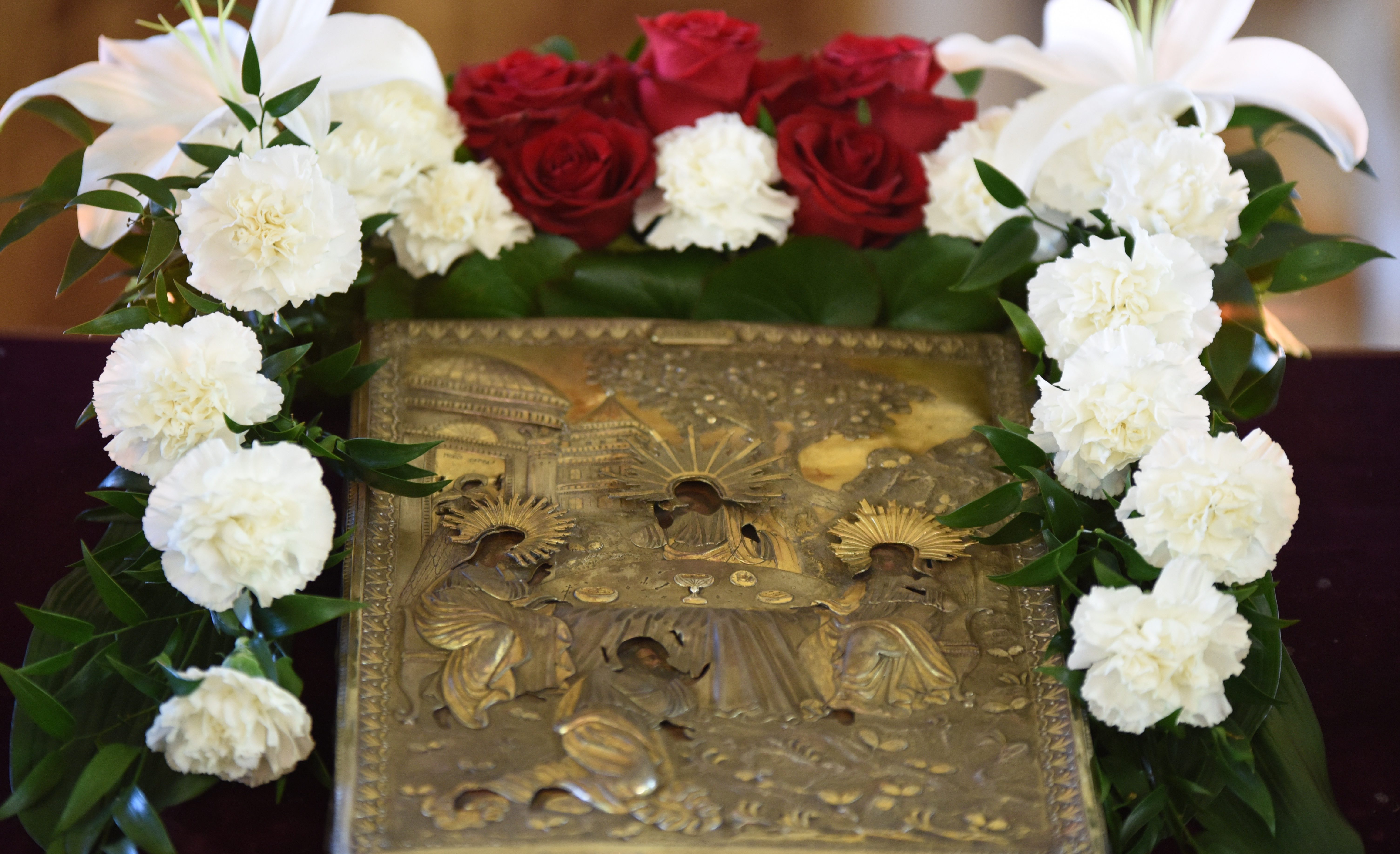 The Orthodox Parish of Helsinki
The Orthodox Church of Finland is an autonomous church within the Ecumenical Patriarchate of Constantinople. It serves all members of the Orthodox Church living in Finland. All Orthodox Christians in Finland belong to the pastoral responsiblity of the Church. It is the only canonical Ortohodox structure in the territory of Finland.
The Orthodox Parish of Helsinki is an administrative unit within the Archdiocese of Helsinki in the Church of Finland. It covers almost the entire region of Uusimaa-Nyland, with 21 churches and chapels and their Eucharistic communities.Uspenki Cathedral on Katajanokka in the Centre of Helsinki is our most visible and best known church. You can check the exact location of the various places of worship on the map found in the "Churches" section.
The Parish is diverse in terms of its languages and ethnicities, as well its activities for all people of different ages and walks of life.
Most clergy and other Parish workers speak English. There are some who also speak Swedish, Russian, French, Greek or Romanian.
Worship services
Finnish is the main language of church services. Some of our communities celebrate in Church Slavonic, English, Greek, Romanian, Swedish and Arabic. Occasionally divine services are organized in other languages.
Services are held in Church Slavonic every week at the Holy Trinity Church in Helsinki (Unioninkatu 31). Services in other languages are held mainly at Kotikirkko (Liisankatu 29, Helsinki).
---
About the war in Ukraine
Address by Archbishop Leo: "God knows the Ukrainian martyrs by name"
The Orthodox Church of Finland (EP) has reacted quickly and effectively to the war in Ukraine – On February 24, Russia shocked the world by attacking the sovereign nation of Ukraine.